About Timber Trails
Quaint Country Community Lifestyle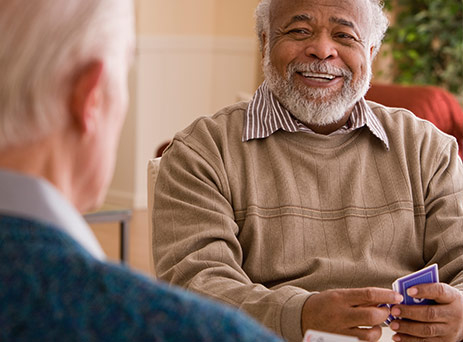 Timber Trails Retirement Residence, a newly renovated 10,000 square foot Victorian beauty is nestled nicely into the quiet country village of Madoc, ON. Our little piece of heaven houses up to 28 residents, in 20 fully furnished private suites all being pampered with an all-inclusive retirement lifestyle. Our quaint setting allows our team to focus on each individual client needs and ensures that our residents will receive quality personalized care and service in a safe, secure surrounding they can call home.
Our mission is simple; we promise to make your everyday better and brighter. We encourage seniors to open themselves to fresh new life experiences among friends. Enjoy all that our senior community has to offer your body, mind and spirit. Participate in group excursions outside of the home and take part in the many in house weekly leisure activities. Live life to the fullest with small town hospitality & pride in a unique quaint retirement lifestyle.
To name a few:
In-house painting classes, jewelry making, pottery classes
Live dinner theatre and poetry readings
Live entertainment & theme nights
Afternoon socials -wine & cheese tasting, ice cream sundae Sundays
Group excursions live theater, playhouses & galleries
Organized, chaperoned bus excursion adventures
Body, Mind & Spirit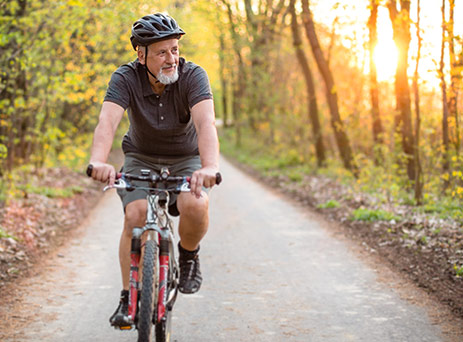 Stroll through our small friendly village of Madoc. Browse the farmers market in the square, gaze at the local gallery, or enjoy some local shops, stop in and indulge at one of our lovely and unique bakeshop cafes.
Express yourself, love life and enjoy all the hobbies and interests you always have. Spread your love in our community gardens. Plant new life in the soil and within your soul or nurture the beauty that already exists. Assist our chefs, harvesting vegetables from the garden to table. If gardening isn't your passion, maybe take part in one of our painting classes. Discover passions you didn't know you had. Our home offers residents a private quiet yard to read a book, nap in the hammock or challenge a friend to some bocce ball and be sure to attend on of our summer backyard BBQ's are always a blast.
Step into the games room for a challenging game of pool, play darts or try your hand at a friendly game of poker. Fitness and strengthening classes take place daily to keep those bones healthy and active.
Stay Connected
We provide residents with the tools for continuous learning as well as stay in touch with friends and loved ones. Enjoy our community computers. If you are not familiar with using today's technologies, let us teach you. Sign up for one of our one on one or group computer literacy and basics class. We will show you the tools available to keep in touch. Facebook, email, skype or play some computer solitaire. For those bringing their own technology, we offer WI-FI throughout the home.
Socialize, Make Friends & Enjoy!
Living in a small knit senior community allows residents to get to know each other, become friends, become family. Our Timber Trails team understands that each resident is unique, let us inspire you daily to laugh lots, love life and celebrate you everyday. Participating in our social activities promotes personal growth and encourages laughter. A little backyard wine & cheese jazz celebration is always a great reason to attend social activities.
Lifestyle
Sleep easy, knowing we have 24-hour emergency monitoring system and a newly installed sprinkler system throughout the entire residence. We offer over night security and resident monitoring. An after hours key code entry to the building allows you to feel safe & secure in your residence. If you need us, we will be there! As an option, we offer a one-time fee for residents to use a fall detect or emergency bracelet or necklace.